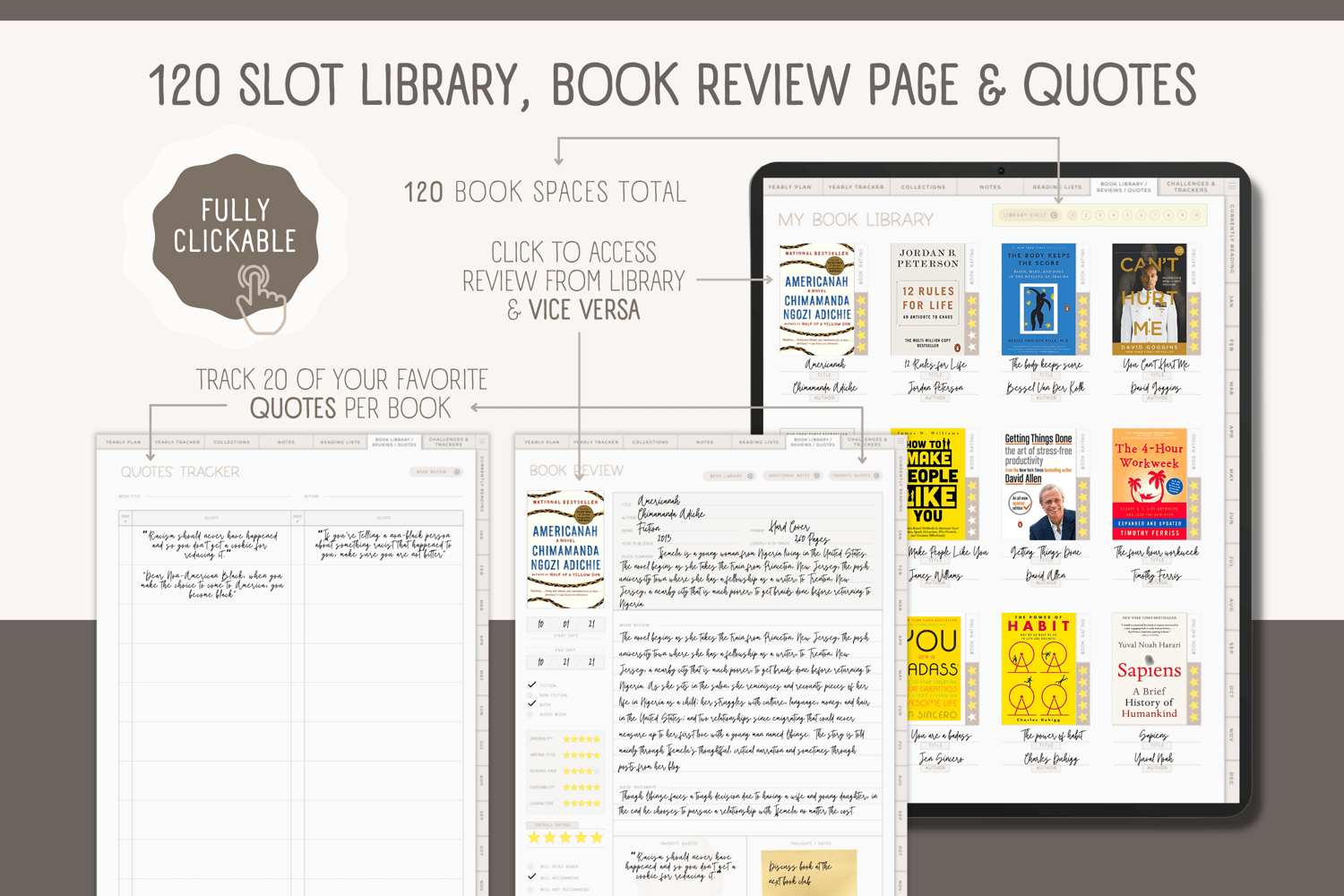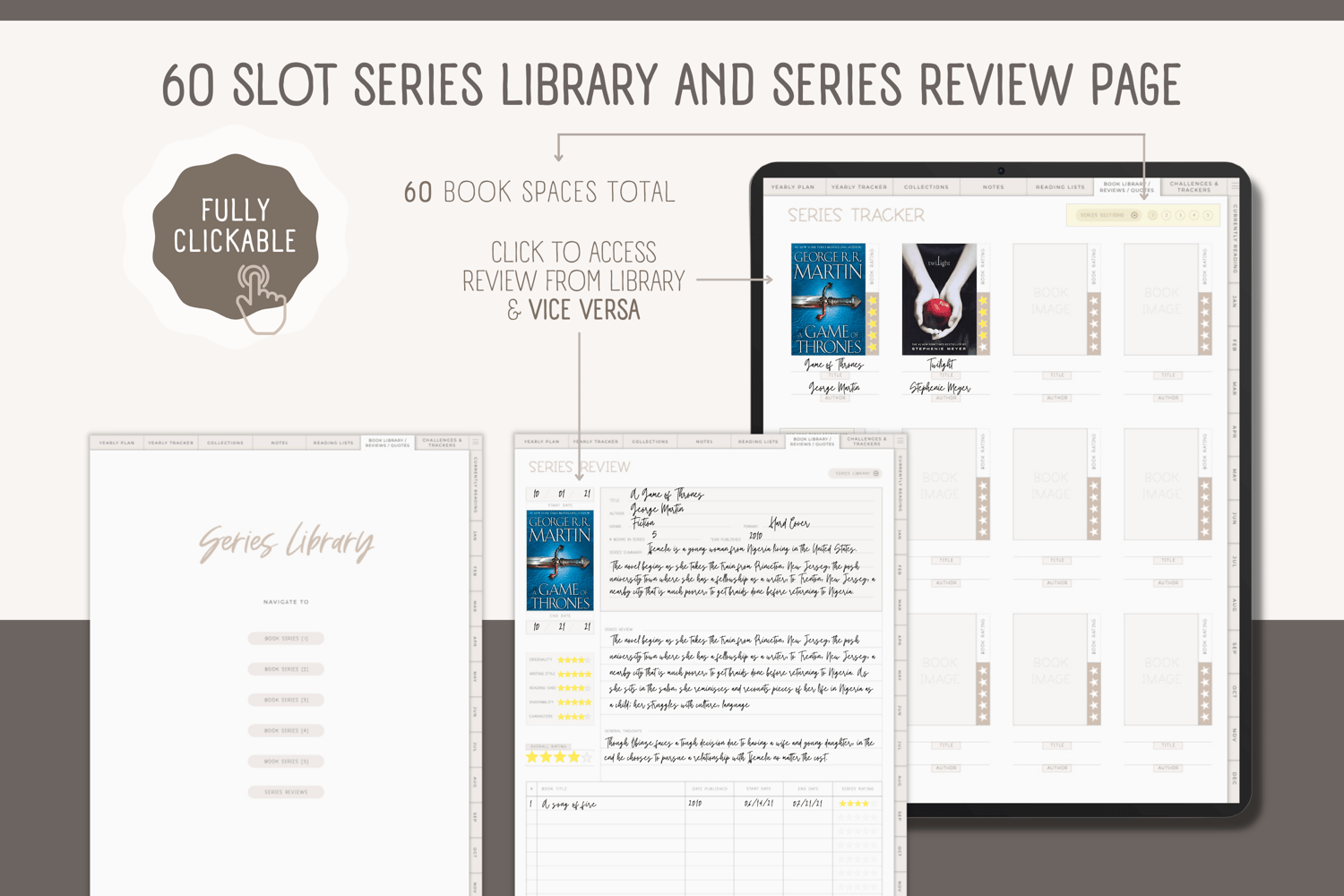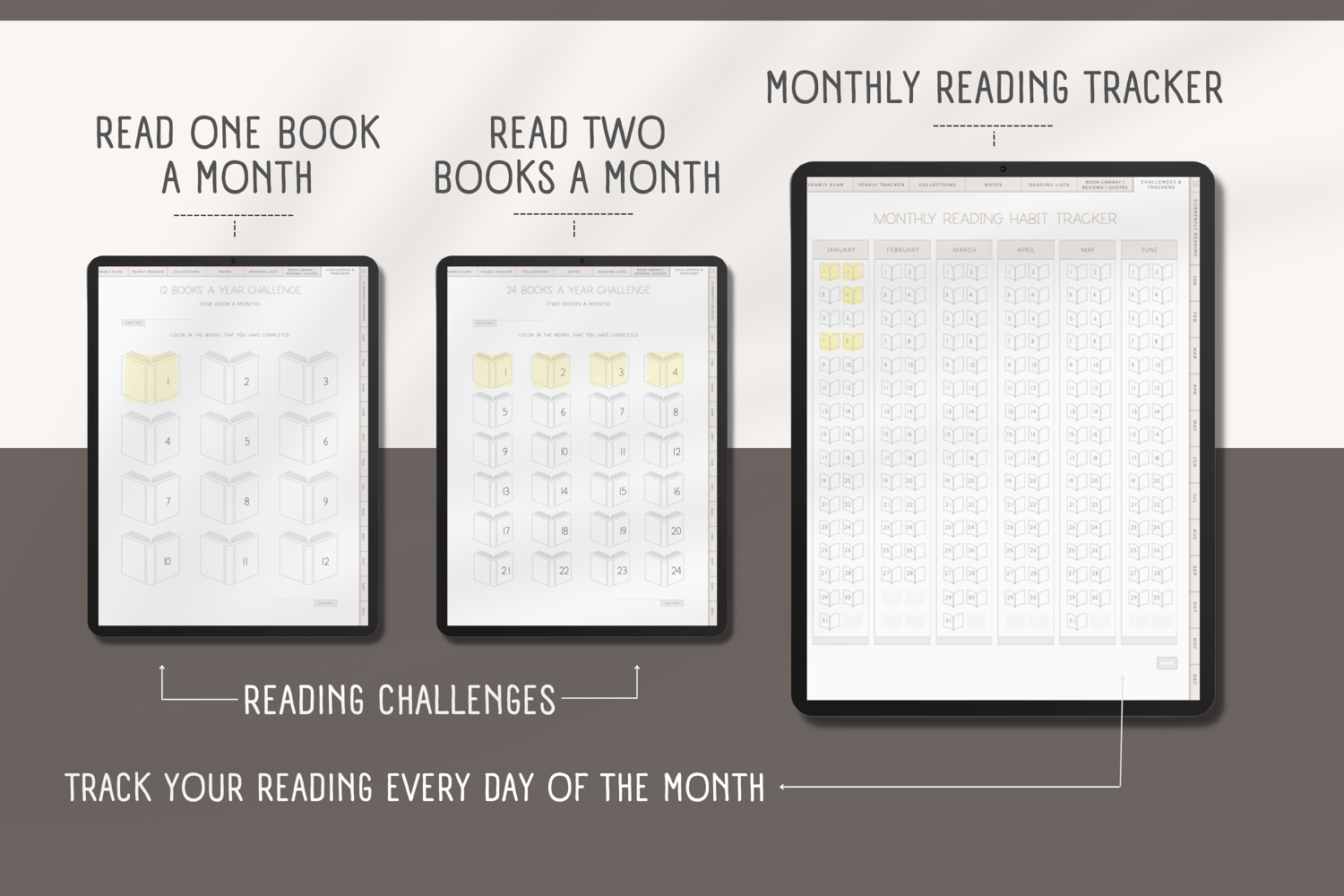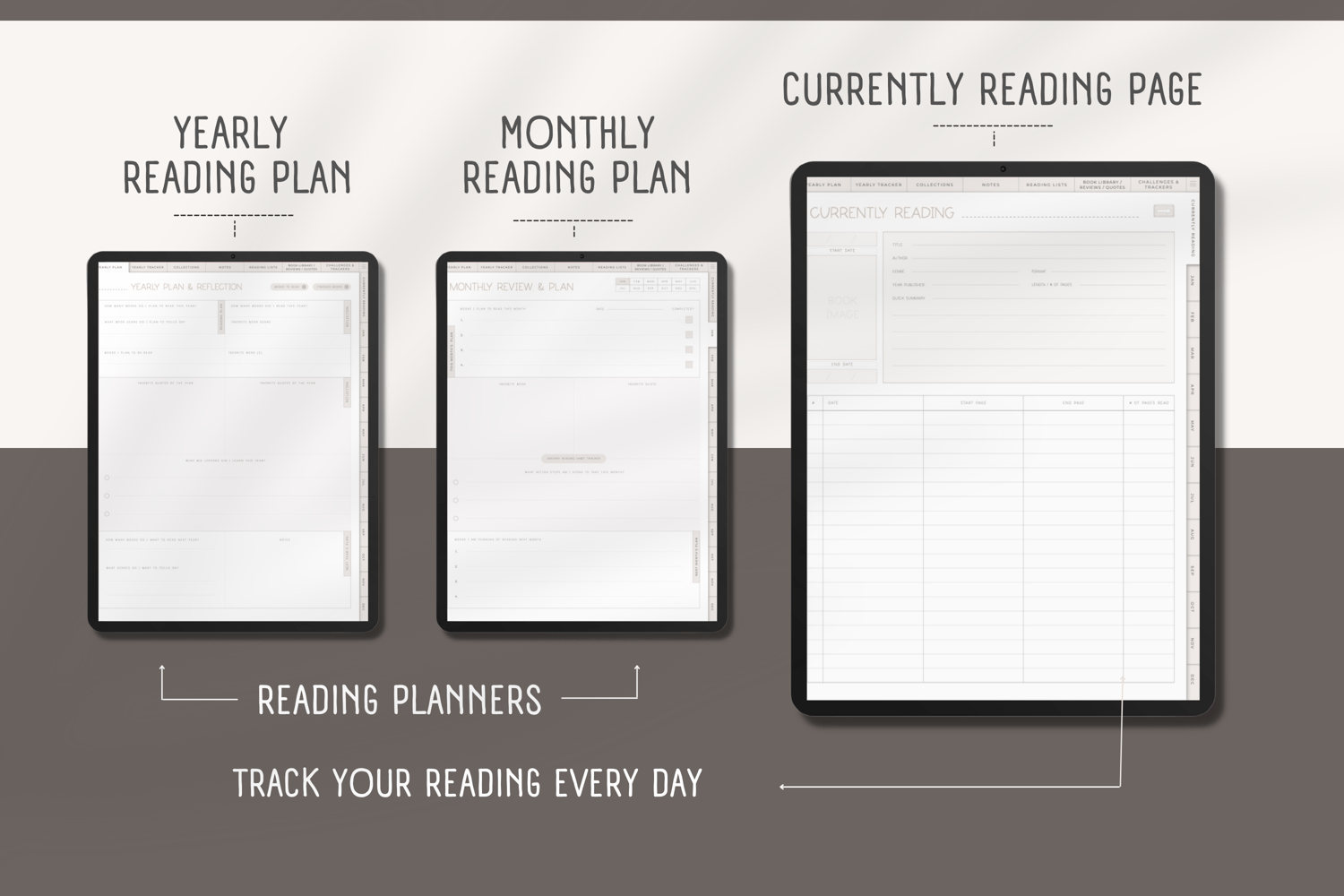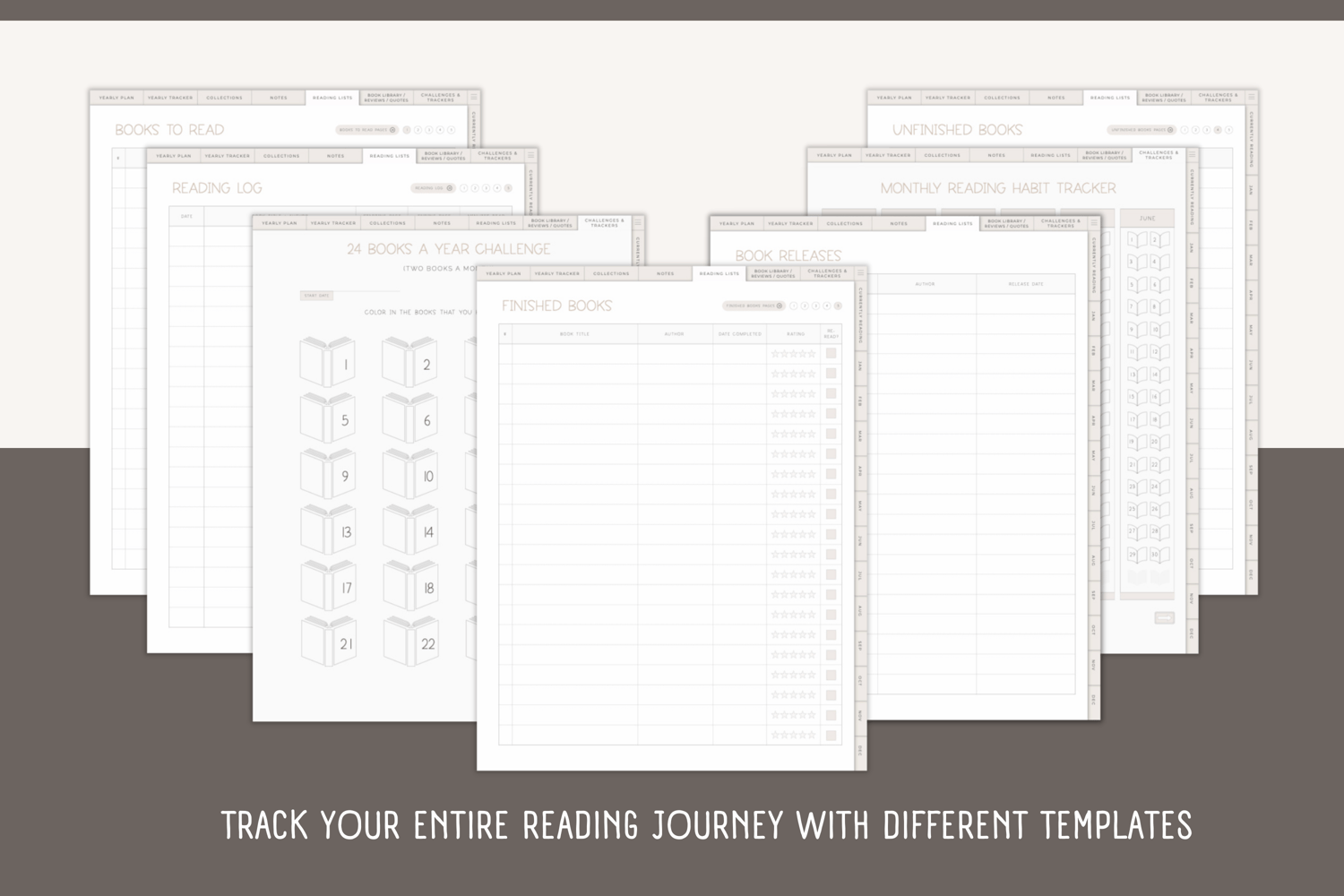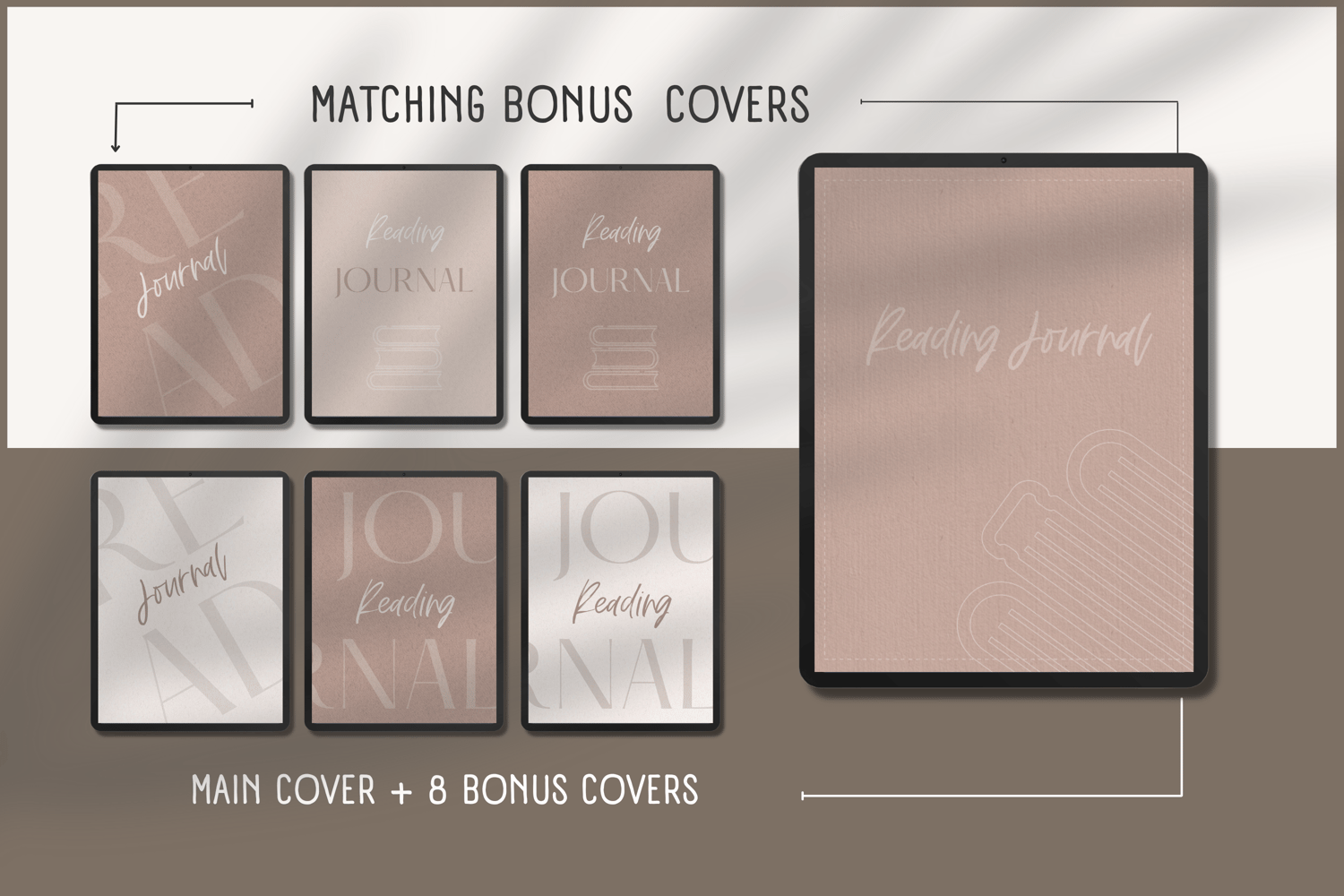 Digital Reading Journal
On Sale
$7.50
Start or upgrade your reading experience using this Reading digital planner and journal with an interactive pdf app like GoodNotes or Notability on your iPad or tablet.
⦿ Comes with hyperlinked easy-to-navigate pages
⦿ Includes 25+ unique templates to support your reading journey to fit your unique needs
This digital daily planner is designed with a minimalist aesthetic and with natural color hues for distraction-free planning. Compatible with digital tablets like iPad. Tested and works well on Notability and GoodNotes.
Templates Included (500+ Pages Total)
⦿ READING PLANS & REFLECTIONS (YEARLY plan & Trackers)
⦿ Monthly Reading Plans and Reflections
⦿ Book Collection Pages (6 Collection Libraries)
⦿ Book Library (120 Books)
⦿ Book Reviews (120 Templates Pages + 120 Blanks)
⦿ Quote Pages (120 Pages)
⦿ Book Library (60 Books)
⦿ Book Reviews (60 Templates Pages)
⦿ Reading Lists (Books to read, Currently reading, Finished books, Unfinished books, Book releases, Reading log, Library book tracker, Book lending tracker)
⦿ Extra Note Pages (6 Styles)
⦿ Challenge Templates & Habit Trackers
WHAT YOU GET
Reading Journal (500+ Pages PDF File)
BONUS: 8 Matching Notebook Covers
BONUS: Precropped Stickers (.goodnotes files)